There is absolutely no more debate: Your Business Needs Video!
If your company doesn't use videos as part of your marketing strategy yet, you are missing out on an incredible amount of online traffic and opportunities to grow.
Every business needs video to market to new prospects and build relationships with old clients. At this point, the main reason your business needs video is to avoid becoming irrelevant.
Posting social media videos leads to 1200% more shares than image and text posts combined. In fact, 86% of people would like to see more videos from their favorite brands. By using video, you will promote a higher level of engagement and reach a wider audience.
Your business needs video if you're going to survive in today's digital environment. The number of reasons video helps brands is growing on a daily basis, but a few specific advantages tend to stand out.
1. Share Information & Entertain at the Same Time
The vast majority of people watch explainer videos to learn about a service or a product. While some businesses use videos for advertisements, explainers and how-to videos are extremely effective marketing tools. They reach prospects at various stages of the sales funnel, which gives you a chance to convert them into paying clients before they have settled on a specific brand.
Explainers and how-to videos are also effective business videos because clients want to watch them for the engagement and information provided. Most people go out of their way to avoid robocalls and advertisers, but consumers seek out how-to videos because these videos provide value.
Instead of trying to chase after clients, you will get clients to come to you.
Beyond explainers, you can use videos to share information like product updates, events, and other changes at your company. When they want to learn new info about products or services, 68% of consumers prefer watching videos over reading articles, presentations, infographics, or ebooks. Your business needs videos for sharing these details because this is the way modern consumers want to get their information.
2. Improve Your Social Media Engagement
Another reason why businesses need video is for social media engagement. It's important to always keep in mind that any social media exposure you get is free (aside from paid ads). If you can get viewers more engaged in your content, they'll share the video with their friends, loved ones, and other followers.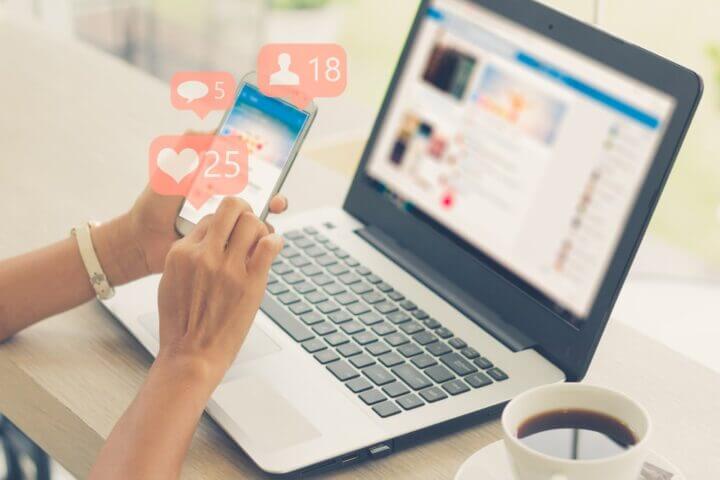 Increased engagement will boost your brand awareness and generate additional leads for your company. You don't have to take anyone's word for it either. Social media sites have impressive analytics you can use to see the exact engagement and virality of your videos.
On Twitter, a tweet with a video will get 10 times more engagement than a tweet without a video. If you want to capitalize on social media's reach and cost efficiency, you need to start using video marketing for business.
3. Business Videos Improve Your SEO Ranking
If you have ever thought, "I need a video for my business," you probably already know some of the reasons why video is so great for marketing.
Did you know business videos boost your SEO ranking?
Google and other search engines use keywords, meta tags, descriptions, and other parts of your website to determine where your website appears in the search results. One of the biggest reasons why your business needs video is because Google loves video content. When Google shows a video thumbnail alongside your search result, users are more likely to click on the result.
Having a video thumbnail turns your result into a rich snippet, which means it will have a higher click-through rate and attract more traffic. While Google rarely confirms how it determines website rankings, marketers have noticed how search engine results rank higher when they have a video. Beyond boosting your click-through rate, your videos could also increase your organic ranking with Google.
Video will help in other ways as well. Because people spend at least twice as long on a page with video, you can boost the average time spent on your site. Better content increases the odds people will create backlinks for your page, which is yet another way to enhance your SEO rankings.
4. Beat the Competition That Isn't Using Video
Your business needs video to beat other companies in your industry. Any of your competitors that are already using video have an advantage over you in their marketing efforts. Don't fall any further behind these companies.
Right now, 86% of businesses use video as a marketing tool. If you aren't using video yet, your competitors will start gaining market share at your expense.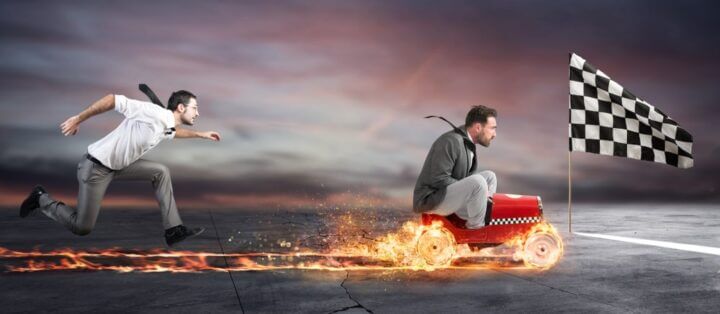 If your competitors aren't using video yet, your content will set you apart and draw in viewers who are interested in what you have to offer. Once you create video content, it will remain online and continue bringing in prospects indefinitely.
5. Big Brands Use Video Because They Know It Works
Take a moment and try to think of a major brand that doesn't use videos to market its business.
You'd be hard-pressed to find any large company that isn't using video.
Big brands know the power of business videos, which is why they use them all the time. From Super Bowl ads to how-to guides, major brands know how to use videos to find customers, convert prospects, and grow their business.
Keep in mind, video isn't something that is only accessible to big brand companies. Creating video content is more affordable than ever before with multiple options ranging from a smartphone camera to a reputable video production company.
6. Become Trustworthy and Relatable
Video marketing for business allows you to build trust with your audience. Your video content gives your company a face and a voice, so people can relate to you. When consumers see the humans behind a brand, it instantly gives the company more credibility.
People prefer buying from people they trust, so building consumer confidence in your business will increase the odds that someone will make a purchase from your company.
7. Create a Visual Explanation
The human mind has an easier time remembering things it sees than things it reads. While it is mentally draining to read a long piece of text about a product or service, it is easy to sit back and watch a video about the same topic.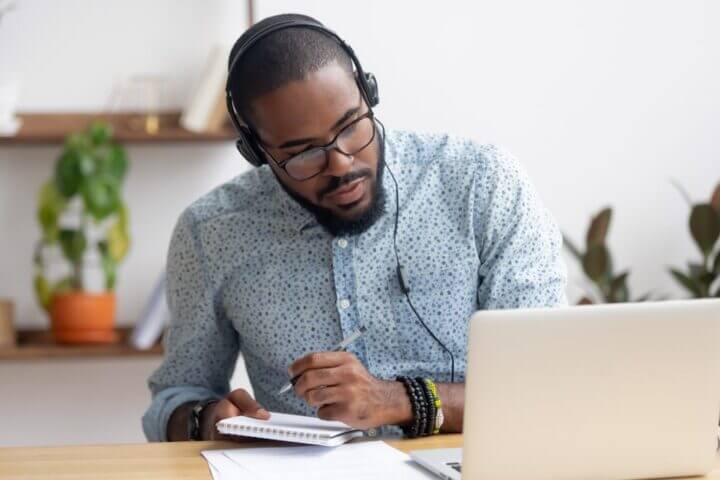 Plus, videos allow you to show how a product or service works in action. It is a lot simpler for customers to understand how a product works when you can provide visual examples. Through video content, your potential clients will easily understand and retain information about your products and services.
8. Create a Stronger Connection With Your Brand
Your business needs video to connect with your customers on a deeper level. When people watch a video, they get visual and audio stimulation. This activates more areas in the brain and engages viewers more, which creates a stronger sense of attachment with the content.
These feelings and emotions will make the consumer more passionate about the brand. Over time, it will also increase their brand loyalty for future purchases.
Through these mechanisms, you will form a deep emotional connection with your audience and build lasting customer relationships.
9. Boost Your Sales
Your financial bottom line is the most important reason why your business needs video. Most consumers are more likely to buy something after they have watched a product video. Most video marketers report that video outperforms all other kinds of marketing content.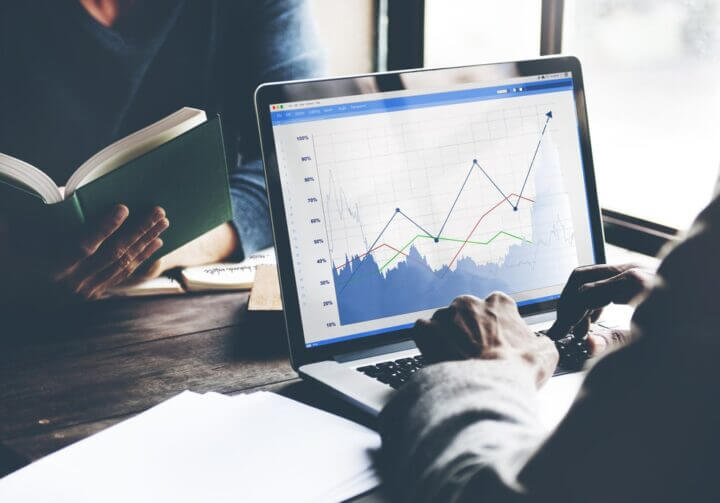 You don't need statistics to know these facts are true. Think back to the last time you purchased a product online. Did you look at visuals of the product and watch a video about it? Or did you simply read something?
As a consumer, you want to see what a product looks like and how it works before you make a purchase. Your customers need the same visuals to feel confident in what they're about to buy. Using video content increases the odds someone will make a purchase and boost your overall sales.
Video Marketing Will Transform Your Business
Are you one of the few businesses that aren't using video marketing yet?
If you sell any kind of product or service, business videos will help you reach new customers and build relationships with your current clients. Your business needs video to boost engagement, increase click-through rates, and drive traffic on social media.
In the end, the biggest reason why your business needs video is to achieve long-term success.
If you want to learn more about how video marketing will help your company grow, call Top Notch Cinema today at (332) 255-2456 and find out how we make a difference for brands!