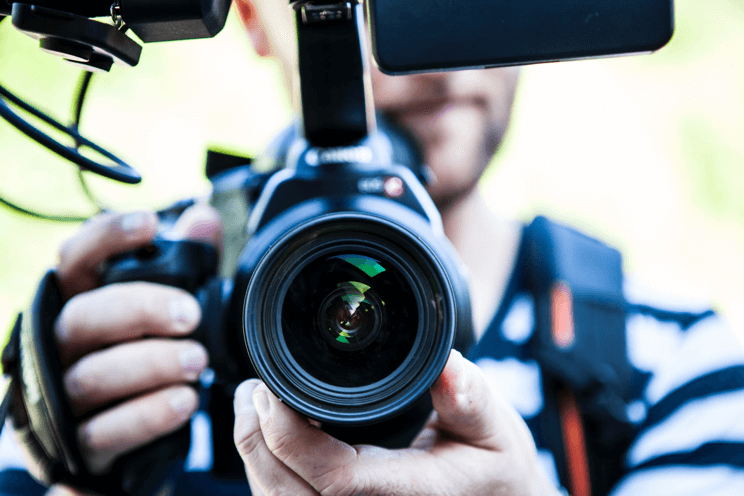 "Humans are incredibly visual and powerful, moving images help us find meaning and video helps capture and contextualize the world around us."
-Dan Patterson, Digital Platform Manager for ABC News
Almost 5 billion YouTube videos are being watched on a daily basis. People love videos! Whether it's a short clip about funny cats or an advertisement for a new tech product, these videos are being watched and shared all over the world.
As a business owner, you may be wondering how this pertains to you.
Well, in this digital world we live in, video marketing is quickly becoming the new way that businesses are communicating with their customers and promoting their products. With a large number of marketers urging the use of this advertising tactic, it's probably about time that we take a look at why video marketing is so powerful.
What is Video Marketing?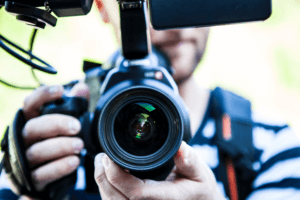 Video marketing is simply the integration of a video that is produced to promote your brand or market a product. These videos are then strategically posted where potential clients are most likely to see them. This can include a website, social media pages, television, or anywhere else video is used to communicate to a target audience.
The videos are created with the intent for viewers to either take an action or simply learn information about the brand. Essentially, video marketing is the process of a business using video to drive sales.
Video is One of the Most Effective Forms of Marketing
Gary Vaynerchuk, a widely known entrepreneur, has said many times that the "single most important strategy in content marketing today is video". He is constantly talking about how critical it is to share videos on social networks and target them to your audience. These videos increase the relevancy of your brand and strengthen engagement.
Conversion rates see an incredible boost when video marketing is used correctly. Posting a video on a landing page can increase conversion by more than 80%. Overall, businesses that use video have been known to grow their annual revenue much faster than those who don't use it.
With over 55% of people watching at least one marketing video every day, it has the potential to provide a higher ROI than other forms of advertising. eMarketer recently did a study showing that people over the age of 18 spend more time every day watching digital videos than they spend on social networks or listening to digital radio.
It is more clear than ever where your marketing efforts should be to keep up with these trends. But even with this information, around half of the businesses in the world still haven't tackled this tactic. One of the main reasons for this is a lack of understanding or knowing how to most effectively use this great tool.
How to Incorporate Video into your Marketing Strategy
YouTube currently has over 1.3 billion users, so it is vital to any company's success to dive into that market and include video as a major part of their marketing plan. Once videos have been created, they need to be posted and shared to the places where they will be most effective.
Website
The first place to add them is on your business website and landing pages. People seem to be reading less and less, so videos tend to catch more attention than written content. Providing an overview of your page's information in a brief clip can keep visitors on your site longer and point them to where they should go next.
Just about every business should have a video on their homepage, which then refers customers to other pages on the site. Videos on these other pages can share things like customer reviews and key information about your products.
Blog
While your blog is likely part of your website, it deserves its own spot on this list for multiple reasons. While written content may not be as popular as video, it is far from dead. A major part of any SEO or marketing strategy includes the use of keywords and phrases in blog content.
To incorporate video marketing into your blogging efforts, you can convert these previously shared blog posts in the form of video clips. You can either share a simple video of someone speaking about all the same content for that specific article or find a way to make it more engaging. No matter what you decide, be sure to post the video at the top of the blog article, giving the customer a choice to either read or watch.
Social Media
There's no denying that social media marketing is huge right now and will be for years to come, which makes it another integral place to share video. These clips can be shared to platforms like Facebook, Instagram, and Twitter as a means to boost engagement and build your social following.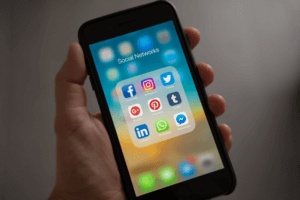 Many social media networks also have powerful advertising tools to help you find potential customers within specific demographics like age, gender, and location. These targeted ads have been highly effective for both large and small businesses in finding new followers and clients. Whether your videos are short pieces of an informational web series or marketing content about your products and services, these should all be shared on your social media accounts.
Why to Use Video Marketing Instead of Traditional Print Ads
Any savvy marketer knows the importance of diversifying their advertising portfolio. But they should also be aware of the top tactics to use and what will be more effective in their industry. The benefits and downfalls of placing ads in printed publications have been a constant topic of debate among marketers.
While print advertising still contributes about $69 billion to the annual advertising spend across the world, it is steadily decreasing by about 9% every year. If you've found that your target audience still reads print magazines or other publications, then it can still be a cost-effective form of marketing for the time being. But with the declining numbers associated with print, it is important to be aware of the rising prices and shrinking reader base.
Many printed publications like Forbes have long since made the switch to digital pages and blog-form sites due to the dwindling number of people purchasing the printed magazine.
On the opposite end, video marketing is on a major upswing, with over 87% of marketers using it as one of their main advertising methods. They have learned how to engage with their clients, post consistently, and use effective calls to action. When coupling these efforts with their SEO strategies, they are becoming easier to find on Google and other search engines.
How to Make Videos that will Attract Customers
Consumer demand for video is steadily growing. If you are ready to start using this marketing strategy to expand your target audience and be more engaging, here are some tips on how to get started.
1. Determine How You Want Viewers to Feel
A commonly used quote by Maya Angelou is that "people will forget what you said, people will forget what you did, but people will never forget how you made them feel." This is true of both life and video marketing. When putting together the concept for a new video, you need to determine how you want the viewer to feel and react when they see it.
2. Find the Big Idea
Every video you create should have an overall theme. While it can be fun to simply throw together a video with a whole bunch of information, they can often end being more overwhelming than beneficial. Find the central idea to each video and ensure everything that is said within the video somehow relates to that concept.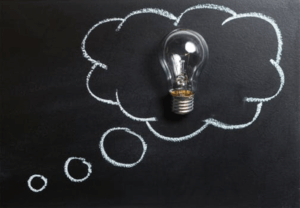 3. Answer Client Questions
Take the time to figure out what questions your clients are constantly asking. Odds are if they are asking you about these things, then other people are also searching for those answers online. Put videos together that answer these questions in a fun, engaging way.
4. Follow Examples of Videos You Have Liked
While you should always avoid plagiarizing another company's content, that doesn't mean you can't find inspiration and use similar tactics to make your videos more effective. If you find a style or technique in someone else's video that you think will work for your audience, find a way to make it your own and use it.
5. Make it Relatable
Consumers are looking for products that are important to them and relate to their needs. In your research, discover what concerns your potential customers have and find ways to solve those problems. When done effectively, a video can make a site visitor 64% more likely to purchase from them than a company with a simple listing for the product or service.
6. Focus on the Details
Make sure you are sharing all of the key information in the video. While you may not want to include every last detail and end up with a ten-hour long clip, you should at least include links or other points of reference to help the viewer determine where they can learn more. On average one out of every four consumers seek out more info after watching a video.
7. How Long?
Choosing the length of the video can be just as important as the content itself. While some may believe "the shorter the better," this is actually not the case. A site like YouTube has programmed their algorithm to promote longer videos. This is why famous YouTubers, such as comedian Cody Ko, put up videos that average 16 minutes in length for his 1.1 Million subscribers.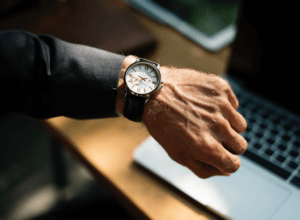 8. Where to Share It
Going back to incorporating this form of marketing into your strategy, it is important to determine the best places to share your video content. While it would be nice to simply share a video to every possible site you can, that may not always be the most effective. Take the time and do the research to know if it would work better on a social network or simply as a piece of content on one of your website pages.
9. Establish a Budget
Every business should have a budget set aside for the marketing efforts, but this amount also needs to be split up between the multiple marketing tactics you plan to use. After seeking out a few video marketing companies and getting some quotes, choose the amount you will use in your video production and advertising.
10. Get Input from Multiple Parties
If you are just getting started in video marketing, then you will likely want to do some case studies on videos you are sharing. Getting insight from employees, customers, and others are a great way to determine the efficacy of your media. Ask for recommendations and suggestions on how to improve the content and make it more engaging.
11. The Final Verdict
Before the completed video is published, someone needs to be designated to approve the project. This may be an easy decision in a small business where the owner likely has the final say in these matters. Whoever it is, they should have some marketing knowledge and know the intent of their video advertising efforts.
Choosing Someone to Help with Your Video Marketing
Very few companies will have the time, ability, and resources to do video marketing on their own making it essential to hire someone to help. With a vast array of marketing experts out there, how are you supposed to know who will best help you with your goals and needs in this field?
Here are a few things to look at before choosing someone to help with your video marketing.
Freelancer vs. Agency
As you begin the search for video marketers, you will quickly find a range of both independent freelancers and advertising agencies. While both options have their perks, there are multiple reasons to choose a company first.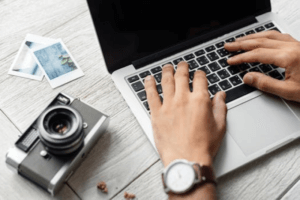 Freelancers tend to offer lower rates than marketing agencies, but for good reason. These freelancers often contract much of their work out to others, meaning you don't know who it is that's actually putting your video together. This can lead to poor quality and inconsistent services.
Instead, choosing an established company offers the benefits of knowing exactly who is doing the work, streamlining any communications and making it easy to resolve any issues. These agencies usually offer a look at other businesses they've worked for and provide an impressive portfolio. Oftentimes, one peek at an agency's talented work can be enough to hire them on the spot.
Digital Marketing Knowledge
Whoever you hire also needs to have a solid foothold in today's digital marketing scene. They must be aware of the best marketing tools and resources that make a video effective and engaging to the audience. Someone with this knowledge will know how to properly brand and distribute the video content they create for you.
To be effective for SEO purposes, videos need to be more than just a good production. In order for search engines to properly index them, the video must make good use of metadata, headlines, keywords, and thumbnails. When teamed up with the SEO efforts of other content, your site will move up the Google rankings and help people find you.
Creative Ideas
While your video marketing producer will be making videos focused on your needs and desires, they should still come to the table with more than just their talents. They must also be able to provide compelling and innovative ideas that will promote your brand and represent your company's mindset.
Avoid cookie-cutter corporate marketers who do basically the same thing for all their clients. You want a company that will design a plan specifically tailored to your business. Their ability to effectively communicate these ideas and provide examples should play a major role in your decision to hire them.
One Stop Shop
Finally, you should find a producer who is immediately prepared to complete every aspect of the marketing videos for your business. Some agencies will do the basic video and editing work but will hire third-party scriptwriters to put together the dialogue for the clip.
Similar to freelancers, agencies that don't do everything themselves tend to offer subpar, inconsistent results. The video marketing agency you hire should be able to fill every need you have from start to finish.
Where Do I Start?
If you've heard enough and are ready to get started with video marketing, then look no further than Top Notch Cinema. Our team is led by Emmy Award-Winning Head of Production, Greg Parker, and has been extensively trained in all facets of video marketing.
Whether you are looking for a television advertisement, a promo video, or some social media content, we can create a dynamic product for you in whatever style you want. Top Notch Cinema's full-production staff can handle any project you send our way from the initial idea and the script writing, all the way to the final edits.
Let us help you elevate your brand and bring more traffic to your website, blog, and social media profiles. Be sure to check out our services page to learn more about what we can do for you.