In any business, the main element of long-term success comes in the form of your conversion rate across various platforms. Without strong conversion rate optimization, your company won't see organic traffic or sales and will likely fizzle out in a short period of time.
Thankfully, using video increases conversion rates more effectively than any other online medium.
Knowing how this incredible tool can boost your numbers is only one factor of seeing your business grow. You'll also want to learn the benefits it has to offer and even some statistics proving the power video has in relation to these tactics.
9 Ways Video Increases Conversion Rates
A conversion is simply defined as an action you want a visitor to make. This could include following steps anywhere on your website, social media accounts, or other places you have an online presence. Some of the most common call to action examples you'll find include filling out a contact form, signing up to an email list, subscribing to a YouTube channel, or even making a purchase.
Does video increase conversion rates?
There are many ways to better your conversion rate optimization with practices such as high-quality blog articles and evergreen content, a responsive layout on your website, as well as using customer testimonials. All of these combined with effective video content promote a visitor's desire to take action and make them more likely to become customers.
With that in mind, let's take a look at the main ways video can boost your conversion rate on your website, landing pages, social media channels, and more.
1. More Engaging to Your Target Audience
Offering the combination of both audio and visual aspects, video is the most powerful technique for catching the attention of people who may be interested in your product or service. It provides the opportunity to entertain while also supplying the viewer with detailed information about what your company can do for them.
This makes it much easier to touch a site visitor's emotions and lead them through the first steps of your buying process. When a potential customer feels something because of your video, they are more likely to take action.
Other types of content simply don't offer the same level of engagement that you'll have when using video to boost your conversion rate.
But you still get the benefit of these other types because videos are able to use everything from text and audio to images and other graphics. You'll have every element of content marketing at your disposal as you try to keep your target audience from scrolling past your video.
2. Make Social Media Ads More Effective
Think about the time you spend scrolling through your Facebook or Instagram newsfeed. What is it that usually catches your eye?
Odds are you skip right by most text-based posts that provide little more than written lines and a link or two. Even a photo won't grab your attention the same way a video can.
Whether you're trying to boost conversion rates with paid ads or organic reach, social media videos are easily the strongest way to increase impressions and promote clicks to your website, landing page, or another call to action.
3. Answer Questions with Explainer Videos
As one of the most efficient forms of video marketing, explainer videos are designed to show how your product or service solves a specific problem. And when you find someone who is facing this problem, proving the way you can fix it is an instant factor for your conversion rate optimization.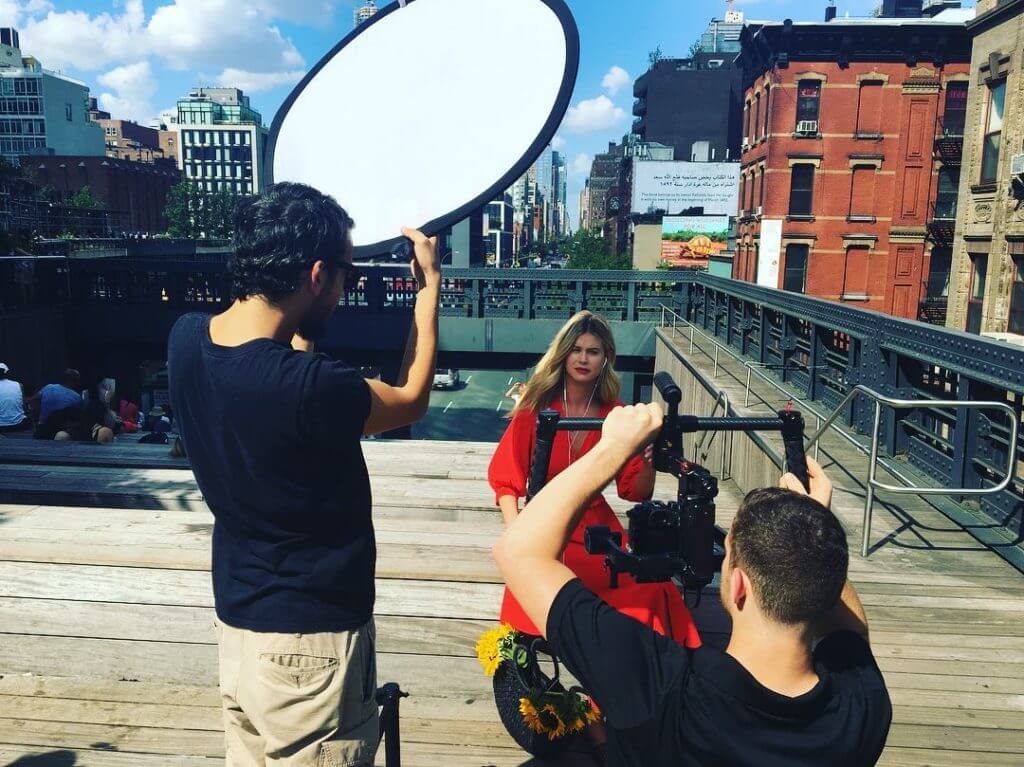 While someone may be able to read through a blog post to learn a way to do something or how to use a product, most people would prefer to sit back and watch a video instead. It can quickly answer their questions, feature every aspect of what is being offered, and do it in a more exciting way than with written content.
Business owners often find explainer video conversion rates are through the roof because of the simple way information can be shared through these unique clips.
4. Opportunity for Multiple Calls to Action
Have you ever watched one of those late-night infomercials that are selling cleaning supplies, jewelry, lawn care products, and other items? They all have one thing in common: a strong call to action.
In fact, video content like these TV commercials makes it possible to include numerous CTAs throughout the clip. Instead of simply waiting until the very end to have the customer take action, you can pause briefly and invite them to move on to the next step based on what they already know.
From there, you can continue promoting your product or service until the next opportunity arises for a call to action.
As an example, using video on landing pages increases conversion rate by providing a short, engaging clip that covers the details mentioned throughout the written content. This gives you the immediate opportunity to have a call to action in the video, followed by the numerous CTAs found throughout the landing page text.
5. Build Trust
Becoming more important than ever, companies are having to build trust and authority in the eyes of their customers. What better way to do this than with a video showcasing members of your team or featuring snapshots from behind the scenes?
Your video conversion rate will be stronger, boost credibility, and establish trust when you:
Feature members of your team
Share the history and origins of your company
Show your product is reliable
Capture testimonials from happy clients
Especially using videos to help people get to know your company better plays a major role in improving confidence in your brand. It also presents the chance for you to easily share your mission and company vision.
6. Shareable Content
Did you know that videos are shared 1200% more often than links and text content combined?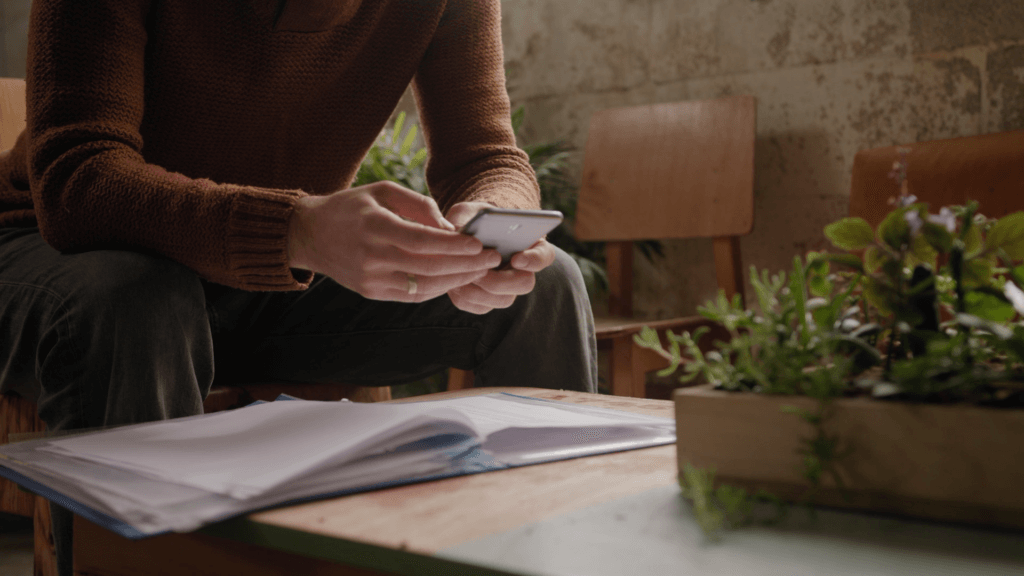 This staggering number is one of the most impressive video conversion rate statistics you'll find anywhere. It is proof of the power and potential that video offers for your business to reach a larger audience. Video content is the most common type to "go viral" because it is shareable and makes more people likely to view it and pass it along.
It is basically the "word of mouth" version of online marketing.
Shareable video content increases conversion rates with types like:
7. Essential Part of a Marketing Funnel
The basic steps of a marketing funnel include building awareness, promoting consideration, boosting conversions rates, as well as establishing solid retention strategies. And using video has become a key aspect of each one of these steps when putting together an automated marketing funnel.
When used in the Awareness stage, a video introduces your company and sets the stage for any future point a viewer hears about the business. The Consideration stage goes a step further with a video that shows them why they need your product or service. From there, the biggest step for your conversion rate optimization is with a video that invites them to take action and make a purchase.
Once a person has become a customer you can then use additional promo videos or other clips to retain their attention and even get them to buy future products you come out with. Videos will keep them engaged far beyond their initial purchase. All of these aspects create the most effective marketing funnel your business as ever seen.
Quite frankly, your business needs video.
8. More Personal Than Written Content
We briefly mentioned the ability video has to engage an individual's emotions when they watch it. This is because video increases conversion rates by adapting and focusing on a precise demographics needs. You can create numerous videos that cater to a specific audience, making it more personal than a generalized blog post or landing page.
Every place you put a video provides a new opportunity to reach someone with a clear need or desire. When you pay attention to these requirements, you can make content that will instantly help them feel a connection to your company and even lead them to buy your product.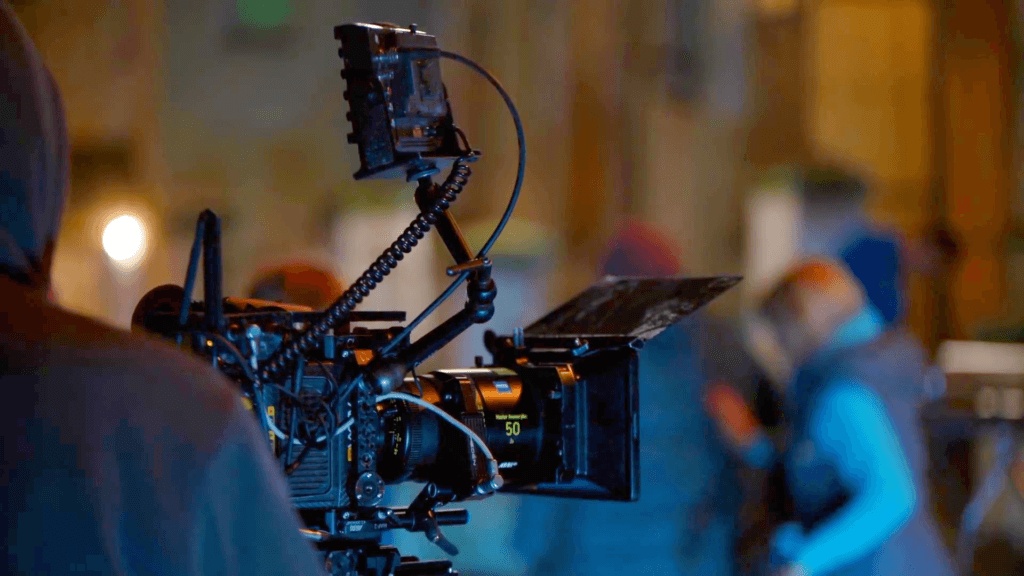 The personal benefits of using video also promote brand loyalty as you create clips that are made only for your clients. This can be anything from thank you videos to entertaining clips that simply show them more of what your company is all about.
You can use video to both grow your online presence and maintain your social following.
9. Capture Prospect Information with Lead Capture Forms
New software is now available that allows you to embed forms into a video, which gives people the chance to provide you with their contact information without ever clicking a separate link. These lead capture forms are a revolutionary new way to get prospect details including their:
Name
Phone number
Email address
Website URL
And other details
Your video conversion rate will see more activity the sooner you're able to have this form show up within the content. People who are interested are highly likely to provide their information so you can reach out to them and provide additional details about how your product or service can help.
Benefits of Using Video for Conversion Rate Optimization
There are so many advantages your business can benefit from by integrating video into its marketing strategies. Video increases conversion rates with fun, engaging content that makes people want to take action. A few of the main impacts video will have on your conversion rate optimization include:
Attract more attention upfront with everything from creative graphics and voiceovers to innovative special effects made possible in virtual production.
Tell the story of your business, how you came up with your products, and other factors of your company history.
Answer questions people may have about your business before they even ask them.
See more viewers share your content and get the benefits that come from "word of mouth".
Gain the trust of site visitors with video content that showcases how you can help them.
Boost your SEO efforts since search engines like Google love to see video on websites.
See How Video Can Improve Your Conversion Rates
If you haven't begun using video to promote your business yet, you are missing out on an incredible opportunity. Whether you begin making vlogs on your own or hire a trusted video production company to assist you with professional video content, now is the time to begin adding this to your marketing campaigns.
Find ways you can promote your brand, your products, or your services using videos. With some serious time and effort, you'll realize why video increases conversion rates and the long-term effect it can have on your bottom line.