Do you really need to hire a video production company to help you create video content for your business?
We live in an age where DIY is considered mainstream in niches all over the world. From DIY furniture and crafts to organization and beyond. Companies are even beginning to pursue their own marketing and video efforts by themselves.
The reality is that there are more opportunities than ever to create content at the click of a button. With incredible iPhone cameras and user-friendly video editing software at our fingertips, it can feel like there's nothing stopping you from making videos for your business.
While all of the tools are readily available, how easy is it really to create video content that will be engaging and lead to conversions?
Let's take a look at what is involved in this decision-making process and whether you should hire a video production company or not. We'll even chat about Coach Greg Doucette in the above video and how he has found success with creating his own video content.
Pros & Cons of Making Your Own Business Videos
Using video for your business has benefits that can be seen immediately as well as over the long-term. Videos are created to grab attention, increase online traffic, boost conversion rates, and promote brand awareness.
Nearly 80% of people visit a company's website after watching their video content. From that point, about 65% of site visitors end up making a purchase when they have seen a video about the product or service.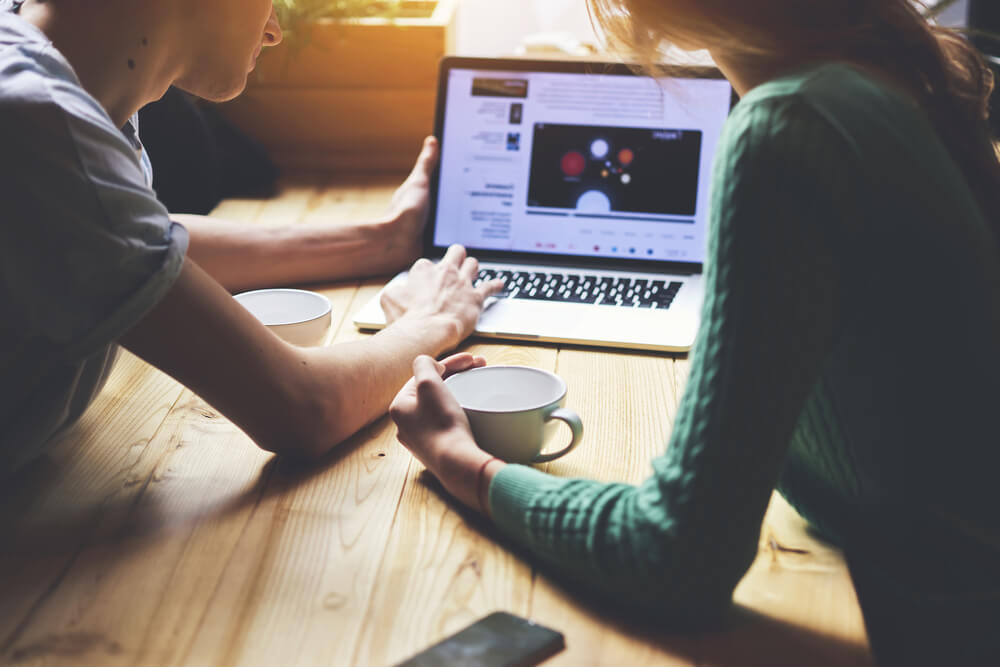 While these benefits extend to the results of using videos, there are pros and cons that come with creating this video content on your own.
Pros
Like any other type of DIY project, there are some perks to making your own business videos. A few pros to making video content yourself include:
Cheaper: If you decide to do your own thing with videos, you may already have most of what you need to get started. This limits the overall expenses you'll end up having to pay out for making a video. A smartphone with a good camera and a video editing app open up a variety of possibilities for content creation.
Learn at Your Own Pace: If you're not rushed to make video content, you'll have all the time you want to educate yourself on the best video production practices. This opens up plenty of opportunities to learn by trial and error.
Cons
When you consider the negatives of making your own videos for business, the main results tend to be in regard to the final quality and performance. The cons that come with creating your own videos include:
Time: It takes a tremendous amount of time and patience to create video content that will be effective. From content ideation and planning to filming and final editing, someone could spend days, weeks, or even months working on it by themselves.
Learning Curve: While it isn't difficult to push the "Record" button on an iPhone, we all know there's more to creating powerful content than that. There are many considerations to think about such as camera angles, lighting, proper sound, scriptwriting, editing, and so much more. Without training, these steps can be difficult to learn and act on alone.
Content Too Short or Too Long: Depending on the types of video content you want to create, there tends to be a sweet spot for the time they should cover. If your content is too long, the viewer could quickly lose interest and move on to something else. While if the video is too short, they may be left confused and unsure of what to do next.
Too Technical: When you've worked in your industry for many years, you begin to speak with a specific language that may be "foreign" to your potential audience. If you share videos that get too deep into the details, viewers may not understand what it is you're trying to convey.
Poor Finished Product: In the end, making your business videos alone could simply end up leaving you with a poor clip that has no story, purpose, or engagement value.
Times When You DON'T Need a Video Production Company
It's true that not everyone needs to hire a professional video production team to help them create effective content. These are some situations where you may be able to create video content yourself.
You Have Plenty of Free Time
If you're one of the few business owners or managers lucky enough to have extra time on your hands, why not spend it making videos for your company? There are plenty of resources available online where you can learn how to film, edit, produce, and promote video content. But you'll want to pencil in a significant amount of time; likely way more than you think you'll need. There is a lot to learn.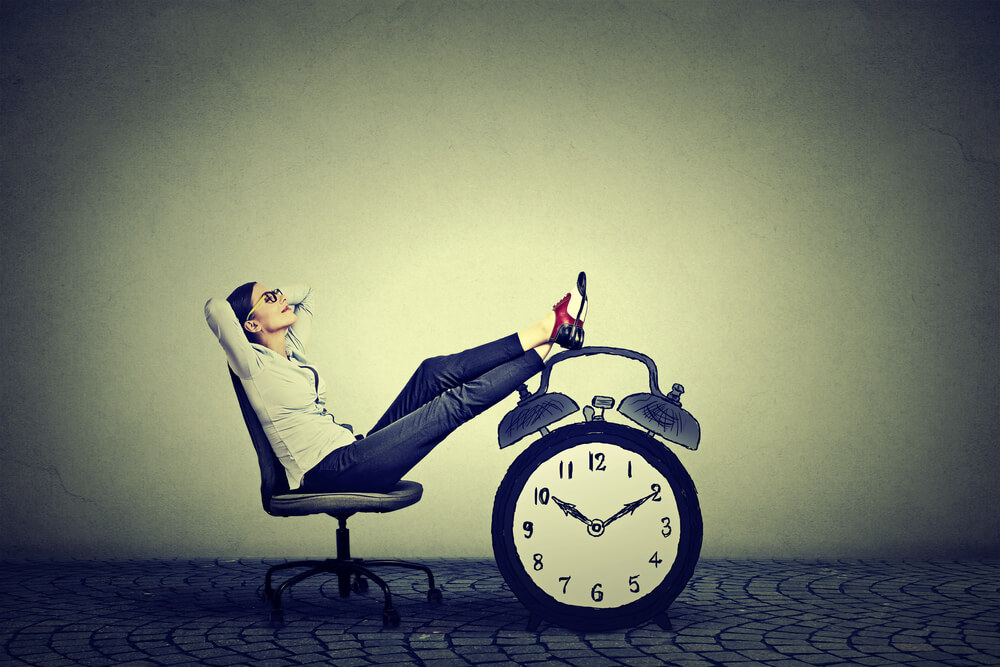 You Have No Budget for Marketing
Is marketing simply something you can't spend money on right now? Video is an investment, but you could always start creating your own content to save on the expense.
You Don't Mind the Learning Curve
Some people simply have a knack for learning new things. If you have the patience to educate yourself on video production, then you may be able to handle this process on your own. Though you'll likely find there is a big difference between creating engaging video content and just pointing an iPhone at yourself.
You Need Content Right This Second
The most reputable video companies will have their own turnaround time to handle the various aspects of the production process. If you have something you want to announce within a matter of a few hours, doing it yourself may be the way to go. But if you can wait for online video content, then getting professional assistance with your videos will have the best effect when it comes to conversions.
You Don't Want Any Frills
There are so many features and functions that can make a video more dynamic and engaging for your views. Video production companies are able to add many of these thanks to their experience and trained expertise. But anyone who isn't worried about extra add-ons could create videos on their own. Keep in mind that a pro video company will be able to provide advanced messaging, access to actors, great filming locations, attention-grabbing intros, and clearly defined calls to action.
Reasons You DO Need a Video Production Company
On the other hand, there are also many motives where it is much more beneficial to get assistance from an experienced video production company when making your videos instead.
Save Time
When you rely on a dependable video company to create your videos, they will take the entire project off your hands. This allows you to be as involved as you want as their team plans, writes the script, does the filming, and handles the production.
Higher Return on Investment (ROI)
The ROI of your videos greatly depends on the goals and objectives you have. Common goals for video marketing efforts include views, social shares, engagement, and click-through-rates. A video production team knows how to focus each of your videos to achieve the highest possible ROI.
Professional Equipment
With a 12 MP camera coming standard on the most recent iPhone, they have tremendous video capabilities. But you can only do so much with a smartphone. Professionals will provide access to high-end equipment including but not limited to lighting, professional sound kits, soft focus lenses, motion-controlled sliders, teleprompters, and so much more to keep the visuals of your brand high-quality with each shot.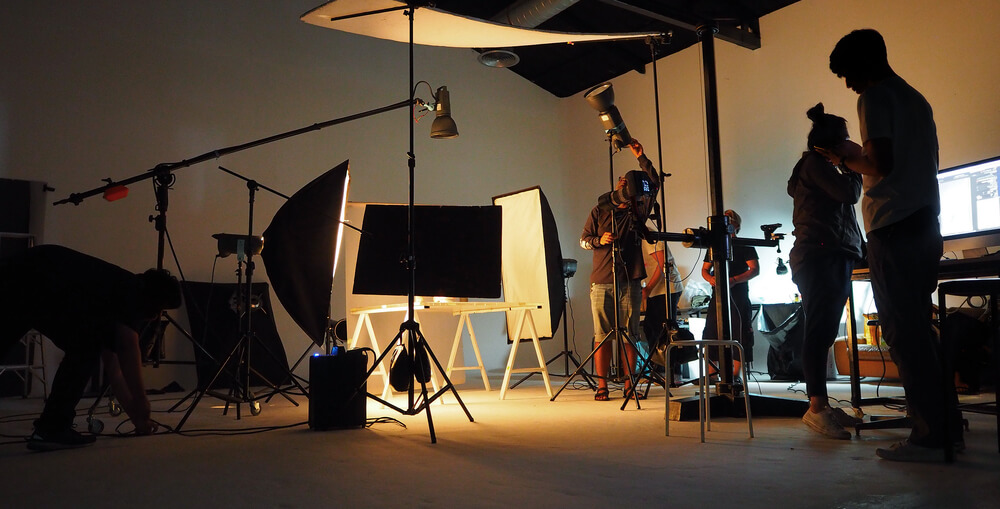 Industry Knowledge
B-roll. White Balance. Crop Factor. Aspect Ratio. Three-point Lighting… There are loads of terms associated with professional video creation. It's up to your video production company and designated Director to not only know them all but to know how to implement each one to influence the audience correctly for your specific brand. Their experience also extends to knowing the best places to use and share your video content once it's ready to roll out.
Fresh Perspective
A third-party point of view is incredibly important when it comes to producing any form of content for a business. Anytime a video production company comes in, they can give you a new angle or approach that you hadn't thought of before.
Better Conversion Rate
Video already converts better than any other form of marketing, but a professionally-made video will have a higher response rate than a "homemade" video. They will be more effective on your social media channels, answer questions, and provide a great deal of value to your viewers.
Example of Someone Making Their Own Videos – Greg Doucette
A great example of someone who has used video to educate their audience and build a brand is Coach Greg Doucette (as seen in the feature video at the top of this article). He's a former bodybuilder and powerlifter who has been running his own YouTube channel for more than 13 years now.
While his videos provide a strong amount of helpful info, Coach Greg doesn't simply sit there and randomly rant about subjects. He does a lot of research beforehand and shares valuable information. Then, his brother, Steve, edits the content to look good and feature helpful screenshots or video captures.
Over the years, Coach Greg has created a huge amount of video content and finds success for the entertainment factor, his likeability, his honesty, vulnerability, and by occasionally creating controversy with others in the health industry.
Even Coach Greg has mentioned in various videos how difficult and time-consuming it can be to make the amount of video content he does. This level of work may not be realistic for most business owners, making it more likely that they'll need to get professional help for these efforts.
Do You Need Help with Video Production?
You could go to medical school to learn how to perform microscopic surgery on yourself. But it is always smarter to go to the professional from the beginning.
We've all seen the "Nailed It" memes where people have tried to recreate something on their own and it simply missed the mark when compared to the professional original. Don't let your video content fall short. Trust a top-rated video production company to create videos that are dynamic, engaging, and packed with value!
Get in touch with Top Notch Cinema today and find out all the ways we can help you! Call us at (332) 255-2456!