By making a video for your business, you can boost your visibility and spread your brand image. TV commercials, tutorials, how-to guides, interviews, and other videos can have a huge impact on how well your business does. For you to achieve your goals, there are a few important things you should know about making a video.
In the past, companies had to pay thousands of dollars to place video ads in a television campaign. Even today, it costs about $5 to show your ad to 1,000 viewers on a local channel. To get a national, 30-second spot, you can expect to pay an average of over $100,000.
Though you may be able to get a good deal if you work with a TV commercial production team that has an in with local networks.
Thankfully, it costs pennies to show these ads online. From YouTube ads to Facebook videos, you can reach consumers throughout the world for a fraction of the cost. Because videos are more engaging than other forms of content, you're also more likely to turn these viewers into clients.
1. Remember Your End Goal
When you create a video, you need to have a focused objective in mind. Are you building awareness or generating new leads? Do you want viewers to sign up for your newsletter or buy a product?
Knowing who your target audience is will be essential to every one of these intentions.
Many companies think their videos are successful if they simply get lots of views, but this isn't always the case. You have to avoid this trap by focusing on your end goals. Then, you can craft your video and marketing strategy to help you reach these objectives.
2. Learn About New Technology
When you start making a video for your business, it's helpful to at least have an idea of the latest technology out there. This includes learning about everything from video hosting sites and virtual production to recording techniques and where to share your content. You also have to understand analytics, so you can track how well your video is doing.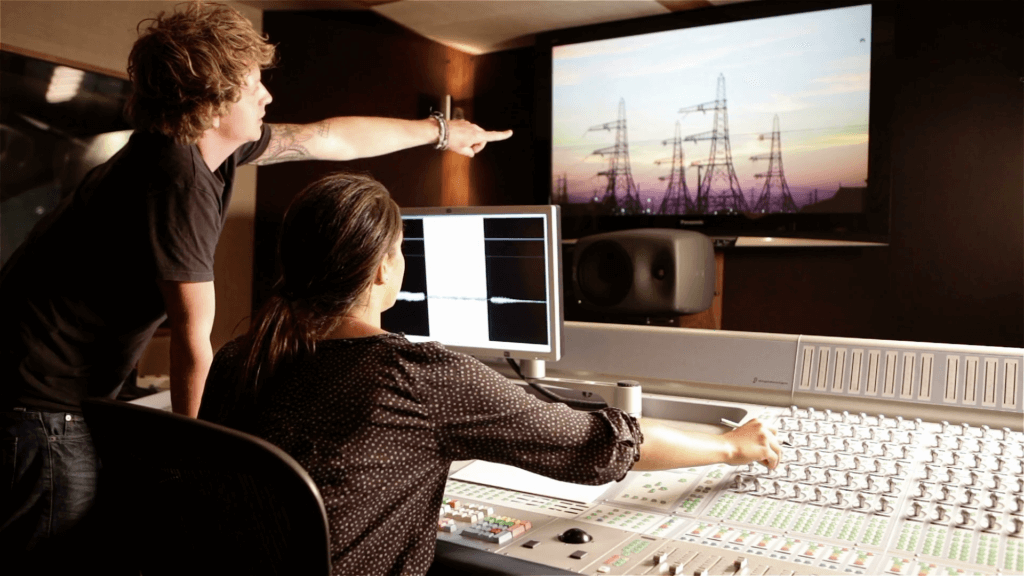 A reliable video production company will be well informed on all of these aspects and more so you don't have to worry about them.
3. SEO Matters
Did you know that video content is one of the most effective ways to improve your SEO?
People love watching videos and Google loves it when websites share videos across their blogs and service pages. Video platforms are becoming incredibly intelligent and can now "listen" to what is being said within videos to determine what the content is about. If you are providing high-quality productions to your leads and customers, you could see a big boost in your ability to climb the search rankings.
It becomes even more efficient when you tag your work with the relevant descriptions, titles, and tags. For your video to be successful, it has to be seen. Unless you want to pay for every view, you need to focus on SEO to get organic hits.
4. Focus on the Entire Process
Business owners need to do more than learn how to make a good video. Your video should be a part of your overall content marketing strategy. Instead of being a stand-alone product, it should be one of the puzzle pieces you use to form the big picture.
This means you need to think about the role your video will play in your marketing strategy. It should be paired with written content, social media posts, and other efforts.
You should consider how you want to write and produce the video. In addition, you should plan ahead to determine the metrics you will use to track the video's performance.
5. The Benefits of Using Video for Business Marketing
By making a video for your business, you can enjoy a number of benefits. Initially, your business video can increase your site's online content. Because videos are sharable, they can end up in a wide range of places online.
Videos also help you increase your SEO authority. As more sites create "follow" links to your video, it naturally raises your page authority and domain authority. Plus, having a video can set you up as a recognized authority with your customers as well by showing your company's status in the industry.
With videos, you can increase your brand awareness. If the video goes viral, you can spread the word about your brand for free.
Videos can also improve the user experience on your site. When people stick around to see your video, they become active users and are more interested in your business. As they remain on your site for longer periods of time, they become more likely to make a purchase.
By using videos, you can instantly monitor market demand for your services or products. Whenever views spike, you know there is more interest in your products. Since you can look at the analytics for specific regions, you can quickly learn about where current and future focus should be placed.
6. Hire a Video Production Team with Both On-Site & Remote Capabilities
Just because a company works remotely doesn't mean they're small. The concept of remote working is becoming increasingly more popular as time goes on with major corporations like Amazon, Apple, JPMorgan Chase, and even Dell having employees telecommuting.
But at the same time, there will always be reasons to have people on-site as well. This includes when the time comes to hire a video production team to assist with your content.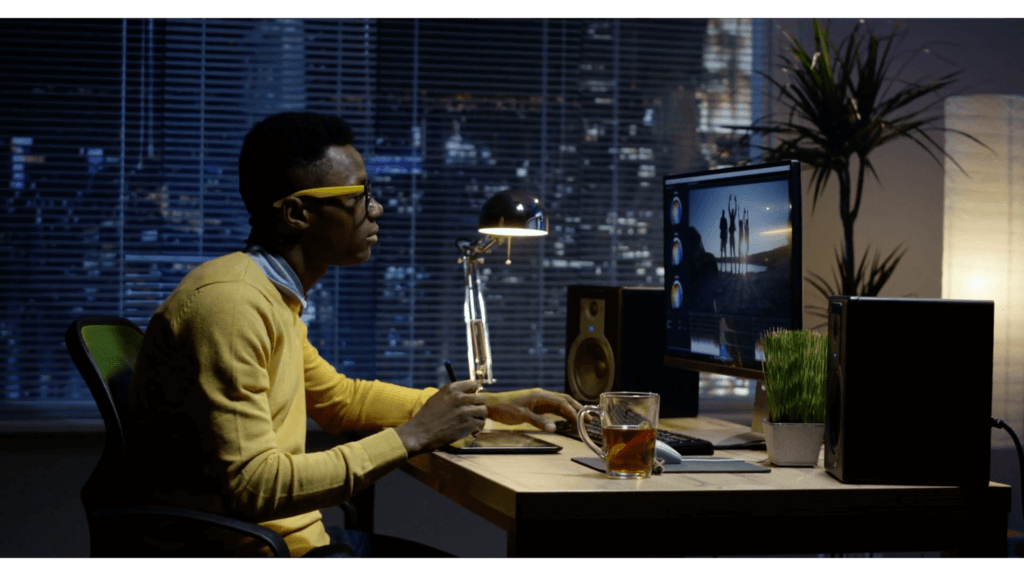 It's a good idea to find a company that offers both. While there may be occasional needs for on-site production, you can also get the benefits that come with a crew who works off-site. Remote teams are generally a more affordable, more efficient option. It also means they decided to go outside of the borders of their standing location to ensure they found the absolute best individuals to be part of their company, wherever they may be.
You can do the same when you're open to finding the best production team across the country, instead of limiting yourself to only those who work within driving distance of your location.
7. Videos Can Increase Your Conversion Rates
Videos are naturally more engaging than other forms of content. Once someone watches a video, they want to find out more. They may sign up for your newsletter, buy a product, or like a social media page.
You can increase your conversion rate even more by adding a call to action at the end of your videos. When you pick a thumbnail, you should use an engaging image that captures attention and makes people want to click on it. For an even better conversion rate, make your videos short and engaging.
8. Your Script Matters
If you want your videos to succeed, you need to learn how to write an interesting script. If the script is full of jargon and complex ideas, it will be hard for your audience to follow. Your video must sound like a natural conversation with short, easy-to-understand sentences.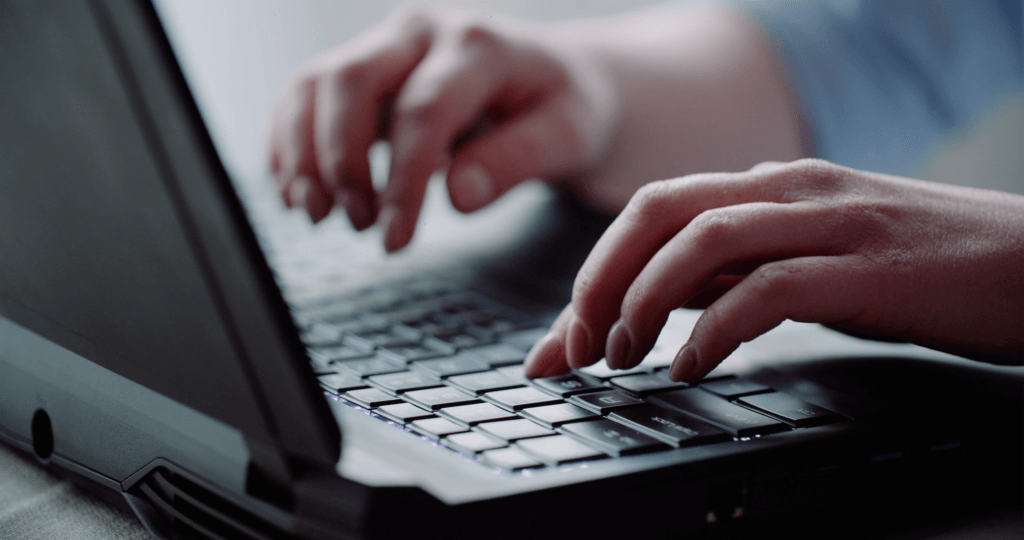 Scriptwriting is a talent many writers spend years honing. If you are new to writing, try reading your script aloud. Often, you can spot awkward phrases and complex sentences better when you hear them.
9. Get Your Influencers Involved
You don't have to market your company alone. Your subscribers, followers, customers, and influencers can help your video get views. If other people share your video for free, you can increase your reach without having to spend your entire marketing budget.
To start, you can send a screen capture of your video with a link to everyone on your mailing list. This lets your audience know there is a new video they can check out and share. Plus, you can post videos on your company's social media sites to encourage fans to spread the word about your offerings as well.
10. A Viral Video Is a Gamechanger
When a video goes viral, it can be a gamechanger. There are videos with billions of views on YouTube. If you create a video that ends up going viral, it can reach millions or billions of people for free.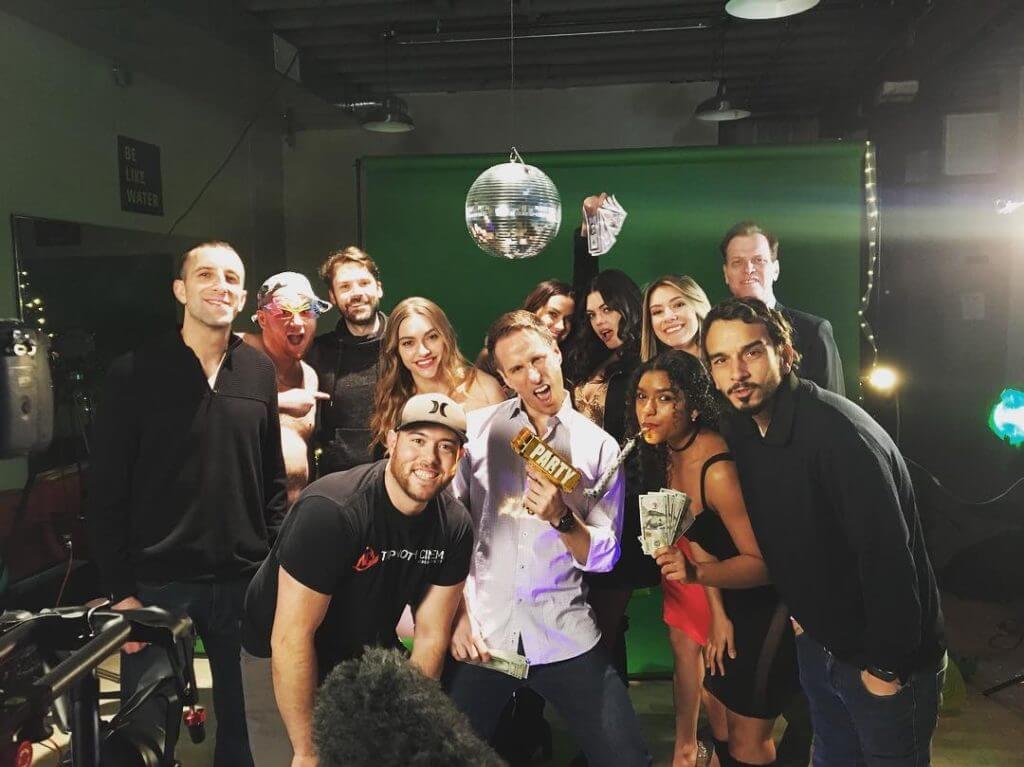 While it is impossible to guarantee a viral video, there are a few things you can do to increase the odds. A good production company can help your video gain traction, but no one can guarantee a viral video. The help of using paid ads on social media and search engines is a great way to give your video content a boost in the right direction.
Ready to Use Video to Boost Your Business Success?
Before you begin making a video for your business, you need to determine a strategy and how video fits into your plans. Then, you'll need to identify the best ways to make these goals a reality. By being prepared and doing your research, you can create top-notch videos.
You don't have to hire an expensive, in-house production team to achieve your marketing goals. With the help of an experienced remote team, you can create top videos for your business.